Four new appointments in Siemens' ultrasound division
New appointments and promotions mark UK expansion
Siemens Healthcare has announced six new appointments within its ultrasound division.
These have been made to further build upon Siemens' customer service offering and to provide deeper ultrasound support and expertise across England, Scotland and Wales.
The new appointments, including one product specialist and four clinical applications specialists, have been made both internally and externally and will help to strengthen existing customer relations and build future ones.
Nicola Fishwick, previously clinical applications specialist for North West and Midlands, has been promoted to the role of ultrasound product specialist. She said: "I am looking forward to ensuring that our range of systems are configured and tailored specifically to each customer's clinical needs. Following my five years as an applications specialist, I will continue to offer a high level of product knowledge and support for both existing and new Siemens customers. I am dedicated to maintaining strong customer confidence within the Siemens brand and to sharing my knowledge and expertise with the Siemens' customer base."
James Semons, clinical applications specialist in the North East, has had his territory expanded following Fishwick's promotion and is now also covering the North West and Midlands regions.
The third appointment is Paul Treanor, previously a mobile sonographer with Alliance Medical, who has been appointed to the position of clinical applications specialist for Wales and the South West of England. He has more than 25 years of military experience and trained as both a radiographer and a sonographer when in the Royal Navy.
And Balvinder Tanday, who was previously a clinical applications specialist at Toshiba and has joined as clinical applications specialist for the North East and the East Midlands. She originally trained as a sonographer at the Royal Free Hospital and enjoys teaching new ultrasound techniques and learning about the latest advances in the field.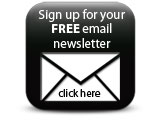 Commenting on the appointments, Bernadette Leonard, regional sales manager and clinical applications manager, said: "We hope our customers will join us in welcoming new team members and congratulating those familiar faces that are changing roles within the ultrasound division at Siemens. We are committed to strengthening existing customer relationships and effectively building new ones. These latest additions to our team bring a wealth of experience and knowledge and we look forward to further extending our brand across the UK."
Companies