GE Healthcare contract helps Kent imaging consortium deliver collaborative care
Company signs seven-year managed service contract with Kent and Medway Medical Imaging Consortium
GE Healthcare has signed a seven-year managed service contract with East Kent Hospitals University NHS Foundation Trust for the four trusts of the Kent & Medway Medical Imaging Consortium.
The contract, which expands GE Healthcare's existing remit, will see the major installation of a patient information viewer, enabling single point access to image and test results by all four trusts via a cloud-based system. The data will be held securely offsite at a data centre as part of a GE Healthcare partnership with Cable & Wireless.
In particular, GE Healthcare's technology will facilitate the sharing of information between hospital departments and between the trusts, enabling greater collaboration, which could help benefit patients in the form of faster, more informed decisions. It also exemplifies how closer co-operation between NHS trusts can contribute to the more efficient use of NHS resources.
Under the contract, GE will provide a range of its latest IT solutions including a Radiology Information System (RIS) replacing the existing HSS RIS currently installed and a new and enhanced Picture Archiving and Communication System (PACS), as well as archiving, image sharing and cross document sharing technology via Centricity Clinical Archive. The consortium will also be the first major user of GE's Universal Viewer, which enables advanced visualisation tools to be accessed from anywhere, at any time.
On signing the contract, Stuart Bain, chief executive of East Kent Hospitals University NHS Foundation Trust, said: "This contract will help us enhance the quality of care we provide to patients across the region."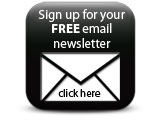 Matthew Stork, general manager of GE Healthcare IT, added: "Collaboration is an increasingly important theme for the NHS, and IT is playing a critical role to facilitate this new, more efficient, way of working. This project is a good example of how GE Healthcare can deliver a complex solution to multiple sites in a tight time frame. It shows how our continuous investment in software helps our customers improve productivity."