Gateshead hospitals go live with electronic patient record system
Medway solution deployed over a single weekend to provide single online patient record
Gateshead Health NHS Foundation Trust has gone live with its new patient administration and electronic patient record system.
The new system, Medway, supplied by System C, a McKesson company, went live on 15 July and has been implemented across all of the trust's hospitals, including the Queen Elizabeth Hospital, Dunston Hill Day Hospital and Bensham Hospital in Gateshead.
Jon Connolly, director of finance and information at the trust, said: "The migration of around 500,000 records from the trust's Barwick's PAS and Symphony A&E system was conducted overnight from Saturday to Sunday. The Accident and Emergency departments went live on Sunday afternoon, followed by the rollout to the wards and remaining departments, ready for outpatients to start work on Monday morning. There was no reduction in hospital activity over this period."
The Medway modules that have been implemented include a Master Patient Index, A&E, inpatients, outpatients, daycare and case note tracking, all provided with an integrated data warehouse and reporting tool. Integration with existing systems at the trust is provided through the Medway Connect integration platform and portal, which delivers integrated messaging, providing clinicians with a single view and update service for the trustwide patient record.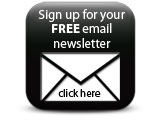 Paul Richards, managing director and chief operating officer designate for McKesson's acute systems business unit, said: "The successful Medway go-live at Gateshead is due to the combined efforts and professionalism of the trust's operational staff and the McKesson team, who together have ensured the smooth implementation of the new systems while maintaining high quality care for patients."
Companies