GlucoNightWatch launches intelligent bracelet and app for diabetes control
Crowdfunding bid to bring innovative glucose monitor to market
GlucoSentry
European tech start-up, GlucoNightWatch, has developed a bracelet that will significantly improve the quality of life of people with diabetes.
And this week it began a Kickstarter crowdfunding bid to bring the innovation, known as GlucoSentry, to market.
Together with a FreeStyle Libre Sensor and connected with an application; GlucoSentry offers a complete alarm system that works remotely and allows the manual and automatic supervision of glucose levels every five minutes.
Patients just have to register care providers with their phone number or email address in the application, and they will be notified automatically through a cloud system.
If dangerous glycaemia levels are reached, or there is a problem with the device that prevents the correct readings; the care provider will receive an alarm.
To improve security even more, in case the person that gets alerted does not respond to three warnings, GNW automatically sets a local alarm on the patient's smartphone to prompt them to take action or alert their care provider.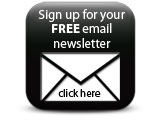 Should the battery of the user´s phone reach less than 10% at any time, or if the bracelet moves off the FreeStyle Libre Sensor, which prevents the correct readings; another alarm will activate.
Companies