Government should 'stop gallivanting around' fining hospitals over MRSA say Cambridge academics
Researchers claim hospital wards will never be completely free of MRSA infections despite pressure on hospitals to improve infection control measures
Despite efforts by hospitals across the UK, MRSA may be impossible to eradicate, say researchers
The zero-tolerance system that sees hospitals fined for cases of MRSA among patients has been criticised after leading scientists ruled the superbug may be impossible to eradicate completely.
New research has led to accusations the Government is unfairly penalising NHS trusts that are working hard to combat MRSA on wards.
quotation text of a paragraph we might locate towards the right of the column
Mandatory reporting and severe financial penalties were introduced in the late 1990s and imposed on hospitals if a number of patients contracted the potentially life-threatening infection.
This strict approach appeared to have a positive effect, with statistics showing an 87% reduction in reported cases of MRSA between 2001 and 2013.
But a team of scientists from St John's College, Cambridge, now claims the policy is doing more harm than good and that the disease may be 'impossible' to eradicate completely.
As part of the research, Dr Estee Torok, a clinical scientist and lead researcher, found different strains of the disease were often imported into the hospital by patients.
She made the discovery after sampling four patients involved in an outbreak at the city's Addenbrooke's Hospital between September 2011 and August 2012. The scientist and her team subsequently found that each strain was genetically distinct and unrelated.
To confirm the findings Dr Torok identified 42 other patients who were found to be MRSA positive and who had been admitted to the liver unit during the previous year.
Using newly-developed technology, it was found the samples were shown to be too genetically diverse to be part of a single outbreak.
Now Dr Torok has said the zero-tolerance approach often used in crime crackdowns 'cannot work' in the health sector.
She added: "If you go above a certain level of patients screened positively for MRSA a year then we are fined a lot of money.
"The Government shouldn't be gallivanting around suggesting a zero-tolerance policy, it can't possibly work. The level can never be at zero.
The Government shouldn't be gallivanting around suggesting a zero-tolerance policy, it can't possibly work
"Obviously it has to be kept to a minimum, but knowing what we know now means that we can focus on better ways of dealing with it, which will save money and stop mass panic.
"It was a very surprising result, but also very reassuring."
Dr Nick Brown, consultant medical microbiologist at Addenbrooke's Hospital, said the study helps the hospital to develop a strategy to tackle the disease.
"We have successfully brought down the numbers of serious MRSA infections from over 126 a year to a handful of cases in less than a decade," he added.
MRSA – or Methicillin-resistant Staphylococcus aureus - is a bacteria that has developed a resistance to some antibiotics. Patients in hospital are particularly at risk and sufferers often fall violently ill or feel lethargic, with the most-extreme cases resulting in death. >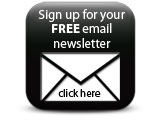 The Cambridge study, entitled Zero tolerance for healthcare-associated MRSA bacteraemia, will be published in the August issue of the Journal of Antimicrobial Chemotherapy.
Companies