Green Light for New Integrated Care Facility
Planning permission has been granted for a new Integrated Care Hub at South Tyneside District Hospital
Aerial perspective showing shingle clad entrance hub
Planning permission has been granted for a new Integrated Care Hub at South Tyneside District Hospital which will benefit South Tyneside's growing ageing population. Construction is due to start in April with completion in March 2016.
Housing a range of health and social care services, the focus of the new Hub will be to improve the health and wellbeing of persons in the South Tyneside area, including those with dementia. Bringing together a range of services under one roof, the facility will provide coordinated support to assist people in continuing to live independently in their communities for longer.
In streamlining access to information, support and services, the hub will provide more choice and offer flexible solutions tailored to the changing needs of older people.
The modern, welcoming building, thought to be the largest of its type in the UK, will offer a space to relax and have a coffee, a range of day services, help and advice, as well as assessments and medical consultation. There is also a gym, light-filled dining and social areas, small cosy spaces for quiet times and safe access to landscaped gardens. Spacious en-suite bedrooms offer nursing and residential options for short stay rehabilitation, pre-bookable respite or 'time to think' as well as longer term care. The bedrooms, 80 in total, are designed in small clusters around open plan living, dining and sitting areas, creating a domestic scale and a homely environment. Mini kitchens add to the familiar feel, allowing residents and visitors to make drinks and snacks. For those choosing to be cared for longer term, the emphasis is on the provision of a 'home' rather than a 'care home'.
Typical Bedroom with projecting bay window seat
Commenting on the design, Derek Shepherd of P+HS Architects said "Our brief was to consider the crossing of boundaries between Acute, Primary, Social and Mental Healthcare. The philosophy of the building design was always 'how could the building suit the integration of multiple clinical needs rather than providing individual services in a single facility'. Working with multiple stakeholders from the NHS and Local Council departments provided an exciting and challenging process which will provide a unique focal landmark for the people of South Tyneside."
South Tyneside NHS Foundation Trust's Chief Operating Officer Steve Williamson said: "We are delighted that the plans for the integrated care hub for older people and their families and carers have been approved, and look forward to working with P+HS Architects as the innovative plans become a reality. We can now forge ahead with the development and realise our joint vision with South Tyneside Council and key health, social care and voluntary sector agencies of a centre of excellence, providing joined-up care for South Tyneside's growing ageing population and increasing numbers of people with dementia."
Martin Swales, Chief Executive of South Tyneside Council and Lead Member for Adult Social Care and Support Services, said: "Our pioneering approach to delivering integrated health and social care services will see South Tyneside leading the way with this state-of-the-art centre which we believe will be the biggest of its kind in the UK.
"In line with the rest of the country, South Tyneside has an ageing population with cases of dementia set to rise across all ages by 50 per cent by 2030. This ambitious facility will enable us to provide the support and services to meet that growing need. We are leading the way to break down barriers and create a new care system.
"As one of 14 Pioneers areas across the country selected to lead on the development of integrated health and social care services, this facility showcases just how committed we are to that approach. The Integrated Care Services Hub will be a key staging post on our integration journey, with a significant impact on reducing fragmentation of service delivery and improving the lives of local people."
Councillor Mary Butler, Lead Member for Adult Social Care and Support Services, said: "The new Hub represents an innovative approach to delivering truly integrated health and social care services which will undoubtedly improve the lives of people in South Tyneside.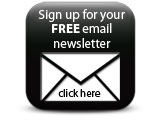 "I look forward to seeing our plans realised and enhancing the quality of life for older people in the Borough and especially those with dementia."
Featured Companies