HPV superior to aHP for decontaminating hospitals
Independent study finds positive impact of Bioquell technology on killer bugs
A clinical trial at St George's Hospital in London has found that hydrogen peroxide vapour (HPV) technology is more effective that aerosolised hydrogen peroxide (aHP) processes in eradicating harmful bugs in healthcare settings.
As part of an independent study, the hospital researchers assessed the inactivation of specific organisms known to cause the healthcare associated infections (HCAIs) Clostridium. difficile, Acinetobacter baumannii and MRSA. They found the Bioquell HPV system was significantly more effective at inactivating the micro-organisms than the Sterinis aHP generator system, now supplied as Glosair from Advanced Sterilization Products. Test discs containing the microbes situated around corners, out of direct line of sight of the aHP machine, were left active and the aHP system failed to inactivate MRSA or A. baumannii dried from suspension in water at any of the locations assessed.
Both systems were tested using six-log and four-log biological indicators (BIs) distributed throughout the test area, which are the standard used to validate decontamination processes. Bioquell's HPV technology demonstrated almost complete inactivation of six-log and four-log BIs. This compared with inactivation of <15% of the six-log BIs by the aHP technology and one third of the four-log BIs. It was determined that poor hydrogen peroxide distribution associated with the aHP process compared with the complete dispersal of the HPV was one of the reasons for the poor inactivation results.
To assess the speed of each cycle, a comparison of hydrogen peroxide concentration levels in the room after two hours was also made for both systems. In this case, the HPV system had a lower hydrogen peroxide level (1.3ppm) compared with the aHP hydrogen peroxide level (2.8ppm) at the two-hour cycle mark, demonstrating faster cycle times.
The study also calls into question the safety of the aHP system. According to the aHP manufacturer's instructions at the time, the room did not need to be sealed with tape and was safe to enter after two hours. However, the new report states that both these protocols were found to expose operators to unsafe levels of hydrogen peroxide. In contrast, no health and safety issues were found with the Bioquell system. Here it was recommended that the room was sealed and hydrogen peroxide sensors were supplied by the manufacturer to ensure levels were safe at re-entry.
Commenting on the report, James Salkeld, head of Bioquell Healthcare, said: "I am pleased that this study re-inforces the superior efficacy and speed of the Bioquell technology. In my view, the reason for moving to a high-tech, automatic system is to ensure you eliminate all pathogens, every time, and this study restates Bioquell's credentials as the only technology that can achieve this. This is something we are very proud to highlight as Bioquell technology continues to be the only room bio-decontamination technology to have evidence showing reductions in HCAI rates within hospitals."
The head-to-head study was published in the Journal of Hospital Infection last month.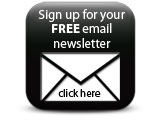 Click here to read the full report
| | | | | |
| --- | --- | --- | --- | --- |
| MRSA | 7.2 | 7.2 | 2.0 | 1.7 |
| Acinetobacter baumannii | 6.0 | 6.0 | 0.5 | 1.8 |
| Clostridium difficile | 5.2 | 5.2 | 0.6 | >3.6 |
Companies