Harbour opens in Blackpool
The Harbour, accepts its first service users in March.
Lancashire Care NHS Foundation Trust's new £40M Inpatient Unit' The Harbour, accepted its first service users in March.
The 156 Bed Unit features state of the art dementia, functional Acute, Advanced Care and PICU Wards and is part of the Trust's major modernisation of its inpatient beds.
The facility boasts a hotel like main reception and arrival concourse as well as cafe and social hub. The scheme was built by VINCI Construction as part of IHP under P21+ with GDA as Lead Consultant.
The hospital was designed with extensive input from service users and clinicians and is based on good practice guidance and 'safety by design' to ensure that it can provide high quality care. The ethos of the unit is to provide therapeutic care which is empowering, person centered and needs led, and focuses on promoting recovery and independence. The project has already been shortlisted for a prestigious 2015 LABC Award due to be announced in April.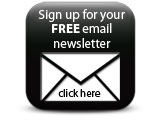 The project was delivered via the Redrose LLP joint venture formed between the Trust and Ryhurst. The sister project planned for East Lancashire has just received Planning approval and has a working title of Pennine Lancs MHU. The 116 bed development is expected to start on site in Blackburn later this year.
Featured Companies