Healthcare finance expert joins NHS Shared Business Services
New finance and accounting director, Stephen Sutcliffe, brings more than 20 years experience of working with NHS providers and commissioners
Stephen Sutcliffe
NHS Shared Business Services (NHS SBS) has appointed a new director to head up the provision of its finance and accounting service to NHS client organisations.
Stephen Sutcliffe, a former NHS director of finance with a wealth of experience in both the NHS provider and commissioning sectors, has been appointed as director of finance and accounting.
He will lead the delivery and growth of the NHS SBS Finance & Accounting (F&A) division, where services include both transactional functions, such as invoice processing and VAT management, together with more-strategic consultancy services which help NHS organisations adopt best-practice processes and harness the power of the data available to them.
Commenting on his appointment, Sutcliffe said: "Improving the way the NHS transacts and uses data to intelligently commission and provide services is highly important at a time when billions of pounds of efficiency savings are needed to ensure the sustainability of the health service. I look forward to working with NHS SBS customers and developing finance and accounting services to help meet the pressing needs of the NHS."
Sutcliffe brings with him over 20 years' experience in the healthcare finance sector, having held accountancy roles with several major trusts, as well as senior positions at Oldham PCT, Greater Manchester Commissioning Support Unit, and Warrington Clinical Commissioning Group.
The NHS SBS F&A business provides services to all NHS commissioning organisations, having been responsible for designing and implementing the first standardised finance platform for NHS England across the commissioning landscape.
In addition, it provides services to 73 NHS provider organisations, achieving an average of up to 40% cost savings for each client, as well as greater efficiency and service quality.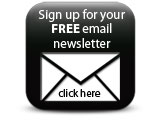 David Morris, NHS SBS managing director, said: "With such a significant background in the healthcare finance world, Stephen will be a great asset to our organisation as we look at how we can achieve greater financial stability and efficiency for our clients."
Companies