How healthcare facilities can avoid the pain of water softeners
Building and Design | Facilities | Infection Control
Exploring how estates and facilities managers can overcome limescale build-ups in hospital water systems
Limescale build-up leads to poor efficiency and possible breakdowns
Limescale build-ups can cause serious problems in water systems, particularly in the 24/7 hospital environment. This article explores the growth of zinc anode-based electrolytic water treatment technology
Proven and effective water softeners have been the go-to water treatment solution for healthcare building specifiers and facilities managers for decades.
However, in light of mounting energy and environmental concerns, the high 'hidden' costs of water softeners – particularly with regards to water wastage and regular salt replacement – are coming under increasing scrutiny.
Building regulations state that incoming mains water exceeding 200ppm - known as hard water - must be treated in order to reduce the rate of limescale formation. As more than 60% of England falls within hard water areas, most healthcare building specifiers and facilities managers will be well acquainted with the need for water treatment solutions.
Switching to a zinc anode-based electrolytic water conditioner will save thousands of pounds a year on salt alone for a typical healthcare facility
Limescale, a substance which consists chiefly of calcium carbonate deposits, will accumulate in any untreated heating system, especially 'once through' water heaters, and leads to severely-restricted operating efficiency. In fact, just 1mm of scale reduces boiler efficiency by 7.5%. It also heightens the risk of system failure or breakdown, resulting in unplanned maintenance and system downtime, scenarios that cause havoc in a 24/7 healthcare facility. In addition, systems that are free of limescale are better able to be treated for legionella prevention.
For years the most-common and conventional method of eradicating limescale has been to install a salt-regenerated ion exchange water softener. However, systems that add high levels of sodium to the water use valuable water for frequent regeneration and require routine maintenance, so do not represent the optimum choice for healthcare facilities. However, in recent years, water treatment technology has progressed to take into account the current pressures of energy, water and cost efficiency.
Zinc anode-based water conditioning technology is proven to practically eliminate hard limescale formation and works by introducing small quantities of zinc into the water using an electrolytic process via a zinc anode and copper cathode. This has two scale-preventing attributes. Firstly, the zinc will retain much of the naturally-occurring calcium carbonate in solution, restricting the formation of crystals. Secondly, any calcium carbonate crystals that do precipitate will develop as soft non-deposit forming aragonite instead of hard deposit-forming calcite.
Ian Barnes, head of Sentinel Commercial, which manufactures the kalGUARD solution, said: "Zinc anode-based electrolytic water treatment technology is independently proven, WRAS approved and the methodology is recommended in the Compliance Guide to Part L of the UK Building Regulations.
There are savings in the administrative costs of sourcing, ordering and stocking salt, health and safety considerations in lifting heavy bags of salt for replacement, not to mention lower water bills thanks to reduced usage
"Conveniently, such devices are fitted on a rising main, before the water storage tanks and booster, to treat all systems with the required quantity of zinc in relation to water flow. As a consequence, only one unit is needed for the entire facility. This is important to healthcare buildings which typically house large and complex water systems."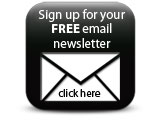 He added: "Another major benefit is that zinc technology systems require no salt. In fact, switching to a zinc anode-based electrolytic water conditioner will save thousands of pounds a year on salt alone for a typical healthcare facility. In addition, there are savings in the administrative costs of sourcing, ordering and stocking salt, health and safety considerations in lifting heavy bags of salt for replacement, not to mention lower water bills thanks to reduced usage. All of this adds up to rapid return on investment for estates and facilities managers."
kalGUARD from Sentinel Commercial prevents limescale deposits through the use of zinc anode-based electrolytic technology