Hygienic healthcare chair goes on show
Titan Healthcare chair latest addition to the Innovation Showcase at Furniture Industry Research Association headquarters
The Titan Healthcare chair
Current seating in healthcare is hard to clean, trapping, harbouring, and spreading dangerous bacteria, and acting as a point of transmission.
A new chair that uses a patented antimicrobial additive to kill bacteria is the latest addition to the Innovation Showcase at a world-leading furniture technology centre.
Clinically proven to kill >99.9% of bacteria including MRSA, E.coli and prevent fungal growth, the Titan Healthcare chair can be seen at the Hertfordshire headquarters of the Furniture Industry Research Association, also home to FIRA International.
The one-piece design is devoid of joins and dirt traps and a smooth, non-porous surface enables quick and easy cleaning. An antimicrobial additive provides a constant protective barrier all over the chairs, killing bacteria between cleans and preventing the possible spread of infectious diseases between patients, staff and visitors. The chair offers full postural support, is stackable, and is 100% recyclable.
Alexander Worswick at Titan Healthcare said: "Healthcare associated infections, such as MRSA and E.coli, are becoming progressively resistant to antibiotics and the prevention of the spread of infections is an increasingly-important issue. Infections are transmitted through contact and on touchpoints such as furniture, with seating, in particular, handled and used many times by numerous users between normal cleaning. This allows bacteria to transfer, multiply and then spread to other users, before the seat has been cleaned.
"A range of antimicrobial products targeting areas of high footfall and high transmission would help break the chain of infection, thereby aiding with infection control. We have worked with healthcare professionals to develop a unique range of easy-clean, antimicrobial touch point products - making the quick and thorough removal of dirt and bacteria the priority. We are very pleased to be able to display this innovative new product at the Furniture Industry Research Association's headquarters."
Representatives from across the furniture industry supply chain visit the headquarters on a regular basis and members of the association have the opportunity to display new and innovative products in the showcase.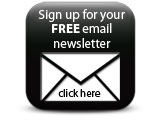 Products are showcased for a four-month period, offering companies a unique opportunity to gain coverage when launching new products, as well as a way to displaying the product to others within the furniture industry. This is free to members of the Furniture Industry Research Association.
Companies