IMI Precision Engineering to unveil fluid control innovations
Company will showcase a range of its components designed to meet the demanding performance requirements of medical and in vitro diagnostic applications at MEDICA 2016
Leading pneumatic motion and fluid control technology company IMI Precision Engineering will unveil its latest fluid control innovations for the medical, diagnostic and analytical industries on stand 8AP19 at the MEDICA/COMPAMED trade fair in Duesseldorf from 14–17 November.
The company is showcasing a range of its components, including solenoid valves, rotary valves, syringe pumps, microfluidic components and manifolds, designed to meet the demanding performance requirements of medical and in vitro diagnostic applications.
The new IMI FAS 6.5mm FLEXISOL adds efficiency and reliability to critical application devices
Among the products on show will be the new IMI FAS 6.5mm FLEXISOL, designed to add efficiency and reliability to critical application devices. FLEXISOL was developed to precisely control gases within portable medical devices and diagnostic instruments. These include non-invasive blood pressure monitor and POC testing.
'We constantly look to improve our solutions by reducing the size of our components, while enhancing reliability, accuracy and performance,' says Fabrizio Maspero, Product Marketing Manager at IMI Precision Engineering. 'The smallest valve in the IMI FAS range, FLEXISOL combines unique features offering unmatched flow to size ratio. The unique connection features, such as a single fixation screw, direct connection to PCB, and one captive seal, simplify its integration in medical devices and instruments.'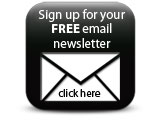 The company will also be presenting a number of its new and most innovative products, such as the IMI NOGREN Kloehn NX3 syringe pump and the latest manifold solutions.