Industry collaboration slashing wheelchair waiting times
Bartrams Healthcare and Sunrise Medical join forces to reduce turnaround times for wheelchair production
It has been well documented over recent weeks that a large number of disabled people have been left frustrated as they wait up to and beyond the intended maximum 18-week period for NHS wheelchairs.
However, an innovative collaboration between Bartrams Healthcare and Sunrise Medical is set to dramatically reduce these lead times for users to just three weeks.
The joint venture unites the specialist assessment and manufacturing expertise of both organisations, amalgamating their extensive knowledge and production processes together in order to get their manual and powered wheelchairs out to the clients faster than ever.
With a combined 60-plus years industry experience supplying mobility equipment throughout the healthcare sector, this new initiative is designed to provide a more-responsive service without compromising on quality and clinical standards.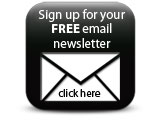 "We are very excited to announce this new scheme working in conjunction with Sunrise Medical, which is primed to make a big impact for wheelchair users and be a positive step forward within the provision of wheelchair services", said Luke Partridge, operations manager at Bartrams Healthcare.
Companies