Interserve Construction appoints new technical director
Mark Buckle will focus on digital transformation and MMC strategy
Mark Buckle
Interserve Construction has announced the appointment of a new technical director to sit on the senior leadership team of the major construction and engineering services company.
Mark Buckle, who currently works as divisional director for the South East, will now report to the ICL board as technical director – focusing on the delivery of the company's digital transformation strategy and Modern Methods of Construction.
The new position will concentrate on the development, use, and implementation of Modern Methods of Construction (MMC) and Design for Manufacture (DfMA) across the business.
This reflects Interserve Construction's commitment to support the Government's strategy to 'harmonise, digitise, and rationalise' as set out in the new Construction Playbook.
Buckle's role will also include overall responsibility for digital construction, design and Interserve's sustainability strategy – People, Planet, Performance (PPP).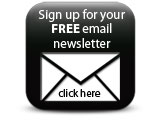 His previous experience includes senior positions with Mace, Lend Lease, and Sir Robert McAlpine.
Companies