Intouch with Health Virtual Clinics reduces patient numbers into hospital
Virtual Clinics has been designed to reduce the number of patients entering hospital by providing a virtual and video consultations solution, helping clinical teams deliver round-the-clock patient centred care with minimal set-up and training required
Virtual Clinics connects clinicians and patients virtually, removing the requirement for patients to attend hospital for their clinic appointment or consultation.
Virtual Clinics is the future-proof virtual consultation solution designed to fully integrate into the Intouch Platform – the prime provider of patient flow across the NHS and increasingly, healthcare organisations internationally. This solution can also be utilised as a stand-alone solution.
Deployed rapidly enabling NHS Trusts to realise key benefits quickly, Virtual Clinics offers PAS integration and patient authentication to match patients to their appointment, as well as a host of additional benefits from hosting virtual and video consultations.
Requiring minimal training and set-up time, Virtual Clinics offers an intuitive interface to new users and familiarity for existing users of the Intouch Platform. Patients check-in for their appointment using the same interface they would use at check-in kiosks at the hospital, and clinicians launch the solution through Flow Manager (which many clinicians already use).
Key benefits:
Immediately reduce traffic into hospital
Deployed in just a few days
Remote deployment available (providing technical infrastructure meets minimum requirements)
Easily scalable - designed for both quick deployment and a the long-term solution
Streamlined, phased set-up with minimal disruption and time on site to enable rapid launch
PAS integration
Patient authentication via integrated check-in process
Patients are flowed into the appropriate virtual waiting room, signalling to the clinician they are ready for the appointment
No app or software download required for staff or patients
Intuitive design – minimal training required (mirroring the interfaces patients and clinicians already use if the Intouch Platform is deployed in the hospital)
Reduces staff and clinic room requirements – no requirement for clinicians to travel to different sites for different clinics
Reduce Did Not Attends (DNA's) due to greater convenience of attending a virtual appointment
Reduce strain on physical hospital environment
Greater convenience and improved experience for patients
Eliminates travel costs and time for patients
Greater convenience for patients - no travel time required, less childcare / time off work
Future proof – Virtual Clinics uses the latest technology and updates are easily released throughout the Intouch Platform framework
COVID-19
In response to the current situation, Intouch with Health has this statement: "We understand that resources are being stretched by the outbreak of COVID-19 and deploying a new solution in the current environment will be challenging. As a result, we have designed Virtual Clinics to be deployed in streamlined phases, in order to enable a swift realisation of some key benefits, while maintaining a realistic approach to the practicalities of the current circumstances. Contact the team to find out more."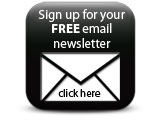 For more information, visit www.intouchwithhealth.co.uk/our-solutions/virtual-clinics-video-consultations.
Featured Companies