Intouch with Health and Strata Health improve access to A&E care
Collaboration accelerates patient access to the most-appropriate emergency care
Patient flow specialist, Intouch with Health, has announced a new collaboration with patient transition technology company, Strata Health.
The collaboration is intended to accelerate patient access to the most-appropriate care upon presentation at accident and emergency departments in the UK.
Clint Schick, managing director at Strata Health, said: "As we approach winter flu season, A&E resources are under strain to provide timely triage and services as visits to A&E increase.
"We have joined with Intouch with Health to combine Strata's "intelligent patient resource matching technology with Intouch's industry-leading patient-facing kiosk, registration and triage solutions.
"This will allow patients to be optimally streamed to the care they really need, often avoiding A&E interventions completely."
Mike Sanders, chief executive at Intouch with Health, added: "Using our patient-friendly kiosk technology to access Strata Health's resource matching functionality upon arrival at A&E, patients be matched in real-time to more-appropriate care options unless actual emergency A&E care is required.
"This will ensure that A&E resources remain available for those patients really needing acute interventions.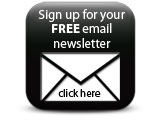 "Patients will achieve faster, more-appropriate care instead of long waits in crowded A&E environments."
Featured Companies
See also