Intouch with Health launches iReceptionist Solution
Digital patient flow specialist, Intouch with Health, has launched a new receptionist solution
New receptionist solution iReceptionist
The new software allows hospital patients to contact a centralised reception team from multiple fixed and mobile locations across an NHS trust.
It does this by utilising the patients' own smartphone as well as the hospital self-check-in kiosks.
Patients can access iReceptionist either by using Intouch's self-check-in kiosks, within the hospital, to speak directly to a central reception team via a hi-resolution video call or by using a smartphone app.
Access to the service is also available for hospital visitors.
Commenting on the launch of iReceptionist, Mike Sanders, Chief Executive Officer at Intouch with Health, said: "iReceptionist allows trusts to extend their reception service across their entire estate while only needing to have staff at one location.
"Using iReceptionist's live dashboard, the reception team can easily see when a new patient arrives, their location if they are using a kiosk, and how long the patient has been waiting.
The reception team can then provide remote support to help patients with queries like locating a clinic, helping a relative or visitor to find a patient who is in hospital, aiding the patient or visitor in finding their way around the building or simply helping patients who are completing a self-check-in using the kiosk."
Sanders added: "Working with our partners at Kingdom Technology, we have created a solution to enable a single reception team to support every visitor and patient across every hospital within a single trust, anywhere at any time.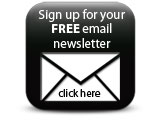 "Managers can also access iReceptionist's analytics and reports to spot patient query trends, and analyse the service performance, thus supporting continuous improvement processes."
Featured Companies