Leading architecture practice moves west
Maber opens new office in Birmingham
Amber's new Birmingham office is on Colmore Row
With a successful track record in the West Midlands, maber architects has opened its Birmingham office with a view to further supporting the Midlands Engine for Growth. Based on Colmore Row, the new office will be headed up by Managing Director Mark Hobson and Associate David Brooks.
Named 'West Midlands Architectural Practice of the Year' at the Insider Property Awards last year, maber has a portfolio of high profile projects in various sectors, built over three decades and already has an established reputation in the West Midlands. The team is currently looking at numerous student accommodation and PRS opportunities in the city.
Established in 1983, the practice now employs more than 60 staff with its HQ in Nottingham and additional offices in London, Leicester and Derby. The practice is listed in the Architects Journal Top 100 Practices in the UK, based on size and turnover.
Mark Hobson, Managing Director at maber architects, comments: 'Key to our ongoing success has been the recruitment of high calibre staff, cross sector expertise, providing a first class service and positioning ourselves as a creative, design-led practice. The opening of our new Birmingham office will allow us to continue to grow and deliver first class buildings for our clients.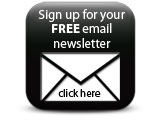 'We have developed a robust business plan that will guide our next phase of development, and the opening of this new office reflects our ambitions for further growth and our confidence in the potential of the Birmingham market.'
Companies