Locala Community Partnerships announces new IT cloud infrastructure
Dell solutions enable staff to access patient information and communications more efficiently
Dell has signed an agreement with community healthcare provider, Locala Community Partnerships (Locala), to supply a new cloud service that will deliver critical clinical and administrative information at the point of care.
With two-thirds of its 1,200 workforce constantly on the move, Locala wanted a solution that could provide every member of staff with access to relevant, real-time information. This contract will support Locala's future growth plans and help keep its significant mobile workforce connected, with the ultimate goal of enabling the delivery of NHS community healthcare services to a 400,000-plus population in West Yorkshire.
As a trusted leader in providing complete solutions in healthcare IT in the UK for more than 15 years, Dell will help Locala move to a hybrid cloud model, which will provide staff with secure access to all relevant information systems, applications and data wherever they are - seamlessly, instantly and securely.
Based on a Dell cloud solution hosted in a secure Dell data centre in Slough, the new service will connect staff with all their required clinical applications as well as the NHS N3 network, Microsoft Office 365 and Microsoft Lync. Via the internet, staff will be able to access all relevant patient information, corporate systems and unified communications tools ensuring a more efficient, agile workforce.
The new end-to-end IT architecture will consist of Dell PowerEdge, PowerVault, Networking and KACE solutions. New Dell Latitude laptops will also be provided to allow clinical users remote access via a Dell SonicWALL Clean VPN Solution to patient information and ensure that records are accessed and updated at the point of care. IT support will be provided by Dell's Nottingham service desk, which will simplify support to one point of call for all IT related queries.
"As the NHS aims to increase the amount of healthcare being delivered at the community level, organisations need to ensure that their IT systems are able to provide the level of support required", said Richard Rawcliffe, healthcare sales director at Dell UK. "At Dell, we are continually adapting and developing our range of end-to-end solutions and services which helps information systems become an enabler of quality care, benefitting care givers, patients and the business alike."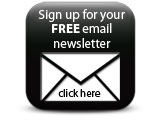 Robert Flack, chief executive at Locala, added: "We were one of the first healthcare organisations in the country to move to agile working, enabling our staff to provide first-class care more efficiently. We recognised that to move forwards, we needed a much better support system including improved information storage and sharing among colleagues. Moving to a cloud-based infrastructure is the next step and will offer much more unified and reliable access to patient information at the point of care."
Companies