Lombard Medical gains FDA clearance for expanded manufacturing facility in the UK
New cleanroom operation in Didcot will meet increased global demand for Aorfix endovascular stent graft
The US Food and Drug Administration has cleared the way for manufacturing to begin at Lombard Medical's new cleanroom operation in the UK.
The larger facility will expand the medical technology company's global operating footprint and production capabilities to meet increased worldwide customer demand for the Aorfix endovascular stent graft for the treatment of Abdominal Aortic Aneurysms (AAAs).
The 10,000ft2 expansion at the company's manufacturing site in Didcot, Oxfordshire, increases capacity and will accommodate more than 80 production staff in total.
Lombard Medical's Chief Executive Simon Hubbert said: 'With recent Aorfix regulatory approvals in hand and commercial launches underway in the US and Japan, the world's two largest stand-alone markets for AAA repair, we needed to increase our manufacturing capacity substantially.
'The expansion and regulatory clearance of our cleanroom facility is a key operational milestone for Lombard Medical as we focus on growing the commercial traction of Aorfix and building out the organisation for future growth.'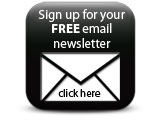 The FDA approval was received at the end of October with approval from other regulatory bodies earlier in 2014, including the Pharmaceuticals and Medical Devices Agency (PMDA) in Japan and TUV Rheinland in the European Union.
Companies