Longhand Data acquires TELER to boost patient outcomes
Company take-over combines digital pen and paper technology with patient monitoring systems
Technology supplier, Longhand Data, has announced the acquisition of TELER, a company specialising in the scientific measurement of healthcare outcomes, providing new systems to help improve patient outcomes.
Following the move, Longhand Data has integrated TELER with the digital pen and paper technology solution provided by its partner, Anoto, to produce a real-time, online electronic patient record system that allows clinicians to record and track patient measured outcomes in a range of healthcare disciplines. The system is driven by data collected using digital pen and paper.
Through the addition of TELER, Longhand Data offers customers an all-encompassing solution that presents and tracks patient care plans, monitoring recovery and progress, as well as analysing the data recorded for each patient in real time. The TELER system allows clinicians to monitor patients remotely and track the effectiveness of prescribed treatments. Using data collected at each treatment episode, the TELER algorithms calculate a range of outcome indices, like the Treatment Effective Index, which provides robust evidence of clinical change.
"Patients and their respective symptoms are always individual," said Longhand Data managing director, Roger Young. "TELER is being used to individually measure patients' level of change, either as an improvement or as deterioration and to link change directly to the treatment being delivered. We have rewritten TELER completely from the ground-up to make it available as a web-based service so that clinicians can track their patients' progress in real time, view analysis of treatments, and assist in patient case reviews remotely. By incorporating digital pen and paper technologies from Anoto to automatically update TELER, using forms completed by either patient or clinician, we provide a solution that offers immediate visibility of a patient's condition and progress."
A range of alternative uses is also possible when combining the solutions of digital pen and paper and TELER patient measurement. In one version Longhand TELER will be used as a patient referral system, in which community care teams can use TELER in a telemedicine format. For example, Longhand Data is delivering a telemedicine wound referral service for residential care homes and community nurses seeking advice from acute care specialists. In this format TELER allows referring nurses to attach photographs of wounds to wound assessment forms, all linked within TELER.
In another format, TELER can be used to equip patients living at home. Using simple forms and the everyday language required by the TELER measuring system, clinicians can monitor real-time patient recorded outcomes.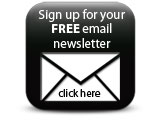 "We have completed a substantive trial of each of these formats and the results are very encouraging from the perspective of both improved patient outcomes and of NHS cost savings. From a recording point of view, the TELER process is simple for both clinicians and patients, since pen and paper is familiar, non-technical and cheaper than using laptops or PCs," said Young.
Companies