Lords Committee considers technology for independent living and healthy ageing
Inquiry into the impact of technology on healthier living will be discussed by expert panel
Two sessions being held this week by the House of Lords Science and Technology Committee will explore the potential impact of technology on ageing
This week, the House of Lords Science and Technology Committee will continue its inquiry into Ageing: Science, Technology, and Healthy Living by exploring how technology can help as we age.
The inquiry has focused until now on the science of ageing, and how that translates into public health advice.
But in the first of two sessions, being held this week, it will now consider how technology can help people to live independently by helping them to overcome barriers that are caused by ill health in old age, or by removing barriers that exist in homes and communities.
Witnesses at the evidence session will include Sarah Weir OBE, chief executive of the Design Council; and Professor Praminda Caleb-Solly, a professor of assistive robotics and intelligent health technologies at the University of the West of England.
The second session will examine technologies that can monitor health and some that can administer treatments, all in the regular course of daily life, with the aim of improving the management of conditions and possibly even improving health.
Those giving evidence in this session will include Professor Ann Blandford, a professor of human-computer interaction at University College London; Professor Esther Rodriguez Villegas, a professor in low power electronics at Imperial College London; and Dr Ewa Truchanowicz, managing director of Dignio.
In both sessions, the committee will be asking what is available to help older people now and what might become available for future generations.
These questions will include 'what is the uptake by individuals, local authorities and other care providers of technologies to help older people to reside for longer in their own homes'; 'what changes might be needed to existing housing to support independent living in old age'; and 'what criteria should government and housing developers consider when building new housing'.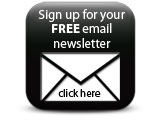 It will also explore what new technologies are being developed for monitoring health and administering treatments and the ethical and privacy concerns around sensors for in-home monitoring or devices for monitoring health.