MedTech firm scoops four coveted Red Dot Awards
Stevenage-based company comes out in front as part of international competition
BTL-4000 Smart and Premium was one of four innovative products to be singled out in this year\'s competition
A MedTech company based in Stevenage has scooped four gongs at the coveted 2014 Red Dot Awards.
BTL Industries was singled out for praise in the Life Science and Medicine class in this year's international competition, which puts the spotlight on innovative product design.
The only British firm to make it to the final list of 108 in that category, BTL won praise for four of its novel devices. They are the BTL-6000 high-intensity laser therapy device; BTL-4000 SMART & PREMIUM for electro-ultrasound and laser therapy; the Vanquish selective radiofrequency system; and the Protege Elite system, which is used to treat wrinkles and rejuvenate the face.
In total, there were 5,815 entries from 53 countries across a number of categories, with the judging panel awarding 72 ' Best of the Best' prizes.
Professor Dr Peter Zec, the initiator and chief executive of the Red Dot Awards, said: "The Red Dot Award: Product Design gives design professionals from all over the world a chance to measure themselves against each other. Year after year, this results in a higher level of design and also motivates the participants to enter their best products in the competition.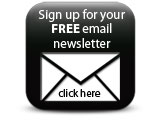 "In addition, the Red Dot label is an excellent marketing instrument for the award winners. The competition's own tools alone ensure a large reach, for example by including the laureates in the Red Dot Design Yearbook, in the Red Dot App and in the exhibitions of the Red Dot Design Museums.
Companies