Medipal disinfectant wipes comply with new EN 16615:2015 standard
The application of disinfectant wipes across near-patient surfaces is coming under increasing scrutiny, but until the introduction of EN 16615:2015 there was no dedicated efficacy testing for such wipes
Alex Brucciani (left) and Céline Hathaway
UK-based infection prevention products company Pal International has launched the Medipal 3in1 disinfectant wipe. Chemical disinfectant wipes are widely and increasingly used in healthcare environments, but until the recent introduction of EN 16615:2015 there was no dedicated efficacy testing for such wipes.
For this reason, Pal International has combined its product launch with a campaign to raise awareness of the first real-world European test for disinfectant wipes.
Responding to healthcare market demand for a robust single product, the company has applied its technical expertise, as well as an understanding of the regulations surrounding the use of disinfectant chemicals, to introduce the Medipal 3in1 disinfectant wipe which complies with the new standard. Also known as the 4-field test, the application of EN 16615:2015 requires products to achieve a 99.999% reduction for bacteria and a 99.99% reduction for yeast. However, the standard, developed by German experts and applicable EU-wide, has so far gained little attention or adoption in the UK.
'I am struck by the confusion in the market regarding the correct regulatory standard to follow in any purchasing decisions,' said Alex Brucciani, Managing Director for Pal International. 'While there is a 3-Stage Test for disinfectant wipes, it has not been adopted by the European Committee for Standardisation (CEN) to become an EN standard. EN16615 has, however, been approved, making it the reference standard for testing disinfectant wipes.'
The application of disinfectant wipes across near-patient surfaces is coming under increasing scrutiny by health professionals who need innovative products to keep ahead of bacterial resistance while also offering value-for-money. An estimated £1bn a year is spent by the NHS in combatting hospital acquired infections (HCAIs) and about one third of healthcare-associated infections can be prevented.
'Heads of infection prevention and control are telling us that more needs to be done to highlight the importance of the new EN standard,' said Céline Hathaway, Head of Healthcare Division for Pal International. 'We took the work of compliance experts into consideration when developing the Medipal 3in1 disinfectant wipe, and now wish to share our understanding about why the rigorous testing process is so significant in cutting down the likelihood of infection spread.'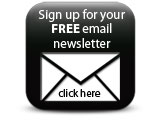 The Medipal 3in1 is a cleansing, disinfectant and sporicidal wipe made from Tritex advanced material. It complies with the latest EN standards while offering short contact time, making it very practical for hospital ward and care home environments.
Companies