Medstor - delivering "high quality products and outstanding service" at Barnet Hospital
Medstor has recently completed work at Barnet Hospital, working again with specialist engineering company Medical Air Technology (MAT)
MAT was brought in to completely refurbish the hospital's five main operating theatres and remodel a day surgery unit. Medstor's materials management solutions are already used successfully in many departments across the hospital, so the project presented an ideal opportunity to extend them across other areas to bring them up to the same level. Medstor's products are designed to streamline practice and improve storage capacity, helping the clinical staff at Barnet Hospital to work as efficiently as possible and get the most out of their new world-class facilities.
When the original operating theatres neared the end of their lifecycle, the hospital was keen to embrace the latest developments in theatre design and technology as part of their refurbishment. As part of the work, the hospital also wanted to improve and update theatre storage by locating it within the theatres rather than in ancillary storerooms, making it quicker and easier to locate essential items. To achieve this, Medstor installed a selection of cabinets from its HTM-71 range, including base units, wall cabinets, CD safes and full height storage units as well as a bespoke ventilated cabinet for each theatre, designed to hold a computer hard drive and printer without the risk of overheating. Medstor also equipped the prep room, anaesthetic room, theatre scrub and gown room, and the theatre dirty utility room, ensuring continuity of design and operation.
The project progressed so well that midway through the work on the new theatres, MAT was also asked to broaden the scope of work to include the day surgery unit, which has been remodelled to include the adult assessment unit (AAU), enabling patients to be assessed and treated quickly, minimising overnight stays and streamlining patient flow. Medstor furnished a clean utility room for the storage and preparation of medication and consumables such as dressings, pads and syringes.
The full height storage cabinets were fitted with transparent polycarbonate doors, enabling staff to find items quickly and easily yet still offering security and a higher level of infection control. The solutions Medstor provided complement the new unit's open, light and airy feel and offer exceptional functionality combined with modern, stylish design. All the work at Barnet Hospital was carried out in a live healthcare environment, and had to be managed accordingly so that hygiene, patient welfare, and the day-to- day running of the hospital was not interrupted. Medstor liaised closely with MAT throughout and ensured that the preparation of each area and the scheduling of each installation linked in MAT's programme of works. Adrian Parkin, Contracts Manager with MAT, says of Medstor: "Barnet Hospital wanted the very best equipment in their new theatres and day surgery unit, and the specialist storage solutions supplied by Medstor helped us to ensure we delivered this. High quality products that represent good value for money were supported by the excellent service Medstor supplied throughout. The installation team worked flexibly and deadlines were met. Medstor's commitment helped to ensure the final project was completed on time and on budget."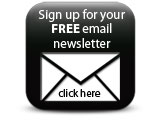 The storage solutions Medstor has provided for Barnet Hospital are typical of the highly effective products it designs for healthcare facilities throughout the world. Every element of each racking system or cabinet has beautifully simple, clean, sleek lines that not only complement the theatre or ward design but offer increased storage capacity, better cost efficiency through improved stock control, and dramatically enhanced infection control. As everything made by Medstor is designed and built in-house in the UK, quality is controlled from start to finish, with a dedicated team working to guarantee the most successful and aesthetic utilisation of space.
Featured Companies