Medstor storage solutions - beautiful products, built to last
Glasgow Royal Infirmary
"The Medstor system is really fantastic - the staff feel that they are getting an early Christmas present!"
Jackie Wilson: Clinical Service Manager, Glasgow Royal Infirmary
Medstor, known globally for its effective and stylish materials management solutions, is committed to supporting the NHS as it finds ways to streamline systems and become more time and cost efficient.
When Jackie Wilson, Clinical Manager at Glasgow Royal Infirmary, approached Medstor with an unusual request to relocate and reuse Medstor cabinets, and help both the NHS Greater Glasgow and Clyde (NHS GGC) and the environment, the team was only too happy to find a way to make it work, further confirming the quality and flexibility of its products, all of which come with a ten year lifecycle guarantee.
The initiative has been an unmitigated success, and has saved the NHS GGC £90,000, as well as avoiding the cost to the environment of disposing of the existing units and manufacturing new.
South Glasgow recently saw the launch of two new world-class £842 million hospitals – the Queen Elizabeth University Hospital and the Royal Hospital for Children.
The new hospitals have meant the closure of several other hospitals in the area, and the relocation of their services to the new sites and the existing Glasgow Royal Infirmary. Two of the hospitals that have been closed, the Victoria Infirmary and Southern General, had been fitted with a selection of over 200 Medstor cabinets and units in 2010, which had been very effective and popular with staff.
Jackie suggested relocating these cabinets, which still looked as good as they had the day they were installed, to Glasgow Royal Infirmary, to be reinstalled in various areas ranging from operating theatres to Outpatients and Accident and Emergency wards.
Medstor is currently midway through the project, working closely with the hospital to uninstall and relocate the units, and deploying an expert installation team to reconfigure layouts and ensure seamless integration.
The end result will look as good and work as well as it did when it was brand new, and allow the continued use of a popular and proven healthcare storage solution across the NHS GGC without additional expenditure.
The initiative has also helped to facilitate a smooth move between hospitals: the cabinets feature Medstor's unique tray and liner system, so the trays can be filled in situ, removed and taken to their new destination, then easily reinserted into the cabinets, full of stock and ready for immediate use.
The project is evidence of Medstor's commitment to working with hospitals to find the best solution to their needs, listening to exactly what they want and responding accordingly, even if it demands the development of a non-standard solution. Medstor's products are built to withstand the rigours of being used in a busy healthcare environment, and manufactured from the highest quality materials, supported by a ten-year lifecycle guarantee for complete peace of mind.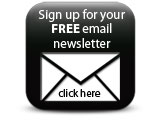 Medstor is also committed to sustainable development and using materials efficiently to minimise environmental impact, so the project with NHS GGC fitted perfectly into the wider company ethos.
Featured Companies