NHS Supply Chain agrees commitment deal for advanced radiotherapy systems
Accuray to provide up to seven TomoTherapy systems for the NHS
NHS Supply Chain has agreed a commitment deal with Accuray to provide up to seven TomoTherapy systems for the NHS.
The TomoTherapy system is specifically designed for image-guided intensity-modulated radiation therapy (IMRT). This enables physicians to efficiently deliver highly-accurate, individualised dose distributions which precisely conform to the shape of the patient's tumour while minimising doses to normal, healthy tissue.
This deal will support the NHS in increasing access to the number of cutting-edge cancer treatment systems available in the country, enabling more patients to benefit from treatment using state-of-the-art technology.
Commenting on the deal, Andy Brown, managing director of capital solutions at NHS Supply Chain, said: "NHS Supply Chain is committed to offering high-quality, cost-effective radiotherapy treatment systems to the NHS to support trusts in improving patients' access to new and effective treatment.
"Our latest deal with Accuray will help us achieve this objective and give trusts the ability to maximise their capital budgets.''
Lionel Hadjadjeba, corporate senior vice president and president of worldwide commercial operations at Accuray, added: "This deal with NHS Supply Chain underscores customer confidence in the TomoTherapy System as a mainstream radiation therapy device which can be counted on to provide highly-precise treatment delivery to a wide range of cancer cases.
We are committed to working with NHS Supply Chain and clinicians in the region to help ensure cancer patients are able to benefit from the innovative approaches to treatment the system provides."
This commitment will help the NHS to meet the recommendations of the Independent Cancer Taskforce on providing wider access to high-quality radiotherapy treatment in order to provide the best patient possible care by using innovative equipment. It will also help NHS trusts to maximise their capital spend in a time of increasing pressure on departmental budgets.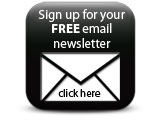 Under the terms of this latest deal from the Department of Health Fund, the Accuray TomoTherapy machines are available via the NHS Supply Chain framework and the unique savings opportunities will benefit NHS trusts by providing access to reduced prices.
Companies