Needle-Trap protects healthcare workers from sharps injuries
Schreiner MediPharm syringe label has an integrated plastic trap
The Needle Trap meets the requirements of the EU Directive 2010/32/EU
The Needle-Trap syringe label by Schreiner MediPharm meets the requirements of the EU Directive 2010/32/EU for protection against injuries by sharp and pointed medical instruments and contributes to a safe working environment in the hospital and healthcare sector.
By 11 May, EU countries will have to implement the Directive and employers in hospitals and medical practice will then be obliged to analyse the risk of infection by blood or other body fluids when handling pointed and/or sharp instruments and to initiate appropriate actions. They will also be required to provide processes or medical instruments with integrated protection mechanisms to reduce or eliminate the risk to protect doctors, nurses, healthcare staff, and cleaning personnel as well as patients.
Schreiner MediPharm says the Needle-Trap needle protection system helps prevent needlestick injuries. The syringe label with an integrated plastic trap secures the blood-contaminated needle after the injection.
"The system is very easy to operate by healthcare personnel in a controlled and single-handed manner. After the needle has locked into the trap, it is irreversibly protected," said Ann Merchant, President of Schreiner MediPharm.
There is no risk of infection due to potential blood splatters when activating the needle protection. The quantities of blood (0.0001μl) and medication content (0.00008μl) released are hardly detectable and thus completely harmless.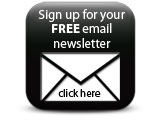 Due to its compact design Needle-Trap, like conventional labels, can be easily processed on standard labelling equipment with only minor modifications. Furthermore, the needle protection system is adaptable to all standard syringe dimensions and fits into common types of secondary packaging. Existing forms of packaging can be used without any modifications. This saves material as well as packaging and there is no additional space required for storage.