New Alder Hey Children's Hospital gains CHP
Veolia wins contract for two combined heat and power units at Alder Hey in the Park
New CHP units from Veolia will serve the Alder Hey Childrens Health Park
Veolia has won a contract with Alder Hey Children's Hospital in Liverpool for the delivery of two combined heat and power (CHP) units to its new hospital, Alder Hey in the Park.
Delivered by Veolia's specialist CHP team, Cogenco, the agreement will see a 500kWe gas-fired CHP and a 500kWe biodiesel CHP installed at new facility, which is due for completion later this year.
By integrating gas and biodiesel-fired units the new energy plant will maximise energy security for the hospital and deliver carbon savings estimated to be 2,300 tonnes of CO2 per year.
The CHP units will supply the state-of-the-art hospital with power and low-grade hot water. During cogeneration the heat produced as part of the electrical generation process is recovered by the CHP and used to heat water. This increases the efficiency of fuel utilisation, lowers utilities costs and, in line with the NHS's carbon reduction target of 26% by 2020, will help to reduce the hospital's carbon footprint.
Damian Shevloff of Cogenco, said: "We are currently commissioning the CHP equipment on site and are expecting the plant to be operational in the second half of this year, with carbon savings realised in 2015."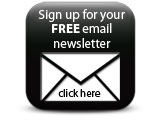 Founded in 1914, Alder Hey Children's Hospital in West Derby, Liverpool, has grown to become one of the largest children's hospitals in Europe, caring for over 270,000 children, young people and their families every year.
Companies