New RPT-100 predictive thermometer from Riester offers fast and reliable readings
Unit designed for use with Riester's ri-former wall-mounted diagnostic station
New clinical-grade predictive thermometer launched by Riester
New modular design
Central power display
Anti-theft option for instrument heads
Three-year warranty
The RPT-100 predictive thermometer from Riester
The new clinical-grade RPT-100 predictive thermometer from Riester provides extremely-fast and reliable temperature readings.
By utilising a unique software algorithm, it can predict what a patient's temperature will be in just 3-5 seconds.
The RPT-100 offers significant advantages over infrared ear thermometry. Not only is it much easier to use, but false readings due to incorrect operation are much less likely. It also proves much-quicker temperature readings – especially in the 'oral quick mode'.
The RPT-100 is designed for use with Riester's ri-former modular, wall-mounted diagnostic station, which can be configured to suit the requirements and location. In addition to predictive thermometry, other options include blood pressure monitors, ophthalmoscopes, otoscopes, dermatoscopes, and ear specula dispensers.
Key features of ri-former include a modular design, so the user can decide on configuration; a central power supply, so no need for batteries; an anti-theft option for instrument heads; and a three-year warranty if used with high-performance LED instrument heads.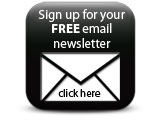 As with all Riester instruments, the RPT-100 predictive thermometer is manufactured according to the Directive 93/42 EEC and subject to the strictest quality controls at all times.
Companies