New accessibility guides help visitors to NHS buildings
NHS Property Services and DisabledGo.com launch range of guides giving an overview of accessibility at 30 NHS sites and offering guidance on how they could be improved
NHS Property Services has launched accessibly guides for patients and visitors.
The new online access guides cover a number of NHS Property Services' 3,500 hospitals, health centres, and clinics in England.
The company partnered with social enterprise, DisabledGo.com, to commence a pilot project which involved producing detailed access guides for 30 properties including Skipton General Hospital, Farnham Hospital and Sevenoaks Hospital.
DisabledGo also provided some advice and guidance on how each property could potentially be improved in future.
Talking about the project, Anna Nelson, executive director of DisabledGo, said: "I know that the access guides will make a real difference to patients and visitors to each site, lowering the anxiety of visiting somewhere new and improving the patient experience."
The guides are now available and will provide a useful resource for disabled people, their carers, friends and family, by detailing how accessible a site is.
They provide information on transport, car parking and main entrances. They also give further detail on walking distances to toilet locations, fixtures, and fittings, dimensions, signage, hearing assistance, and lighting.
Stuart Hammerton, head of safety at NHS Property Services, said: "We are committed to making all our properties accessible to everyone and we are thrilled to have completed this pilot project with DisabledGo, which is a step in the right direction for improving accessibility information for disabled people and providing a useful resource for all patients, staff, and visitors to our buildings.
"We are a national company, managing 10% of the NHS estate. Most of our buildings are used to provide patient care and we identified 30 of these buildings for this pilot.
"We are now hoping to progress this project further and will be in discussions with DisabledGo to potentially provide access guides for our other sites."
Dennis Markey, chief operating officer at NHS Property Services, added: "Improving the quality of our properties and making services within our facilities accessible to all requires ongoing work and I look forward to continuing to work with DisabledGo to provide independence and choice for anyone visiting our sites."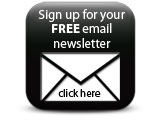 For more details, click here.
Companies