New global standard for hearing aids with Bluetooth connectivity
European Hearing Instrument Manufacturers Association announces partnership with the Bluetooth Special Interest Group to develop the market
The groups aim to create a global standard for hearing aids with Bluetooth connectivity
The European Hearing Instrument Manufacturers Association (EHIMA) has announced a new partnership with the Bluetooth Special Interest Group (SIG) aimed at developing a new Bluetooth standard for hearing aids.
The link-up will strive to improve existing features while creating new ones such as stereo audio from a mobile device or media gateway with Bluetooth wireless technology.
EHIMA represents the six major European hearing instrument manufacturers, producing up to 90% of hearing aids used across the continent.
Bluetooth technology is crucial to transforming the hearing-impaired user's experience. Extending existing profiles and developing a new hearing aid profile that allows streaming of audio sources at mono speech or stereo music quality is only the first step. Several use cases will be supported, including calling with a mobile phone, enjoying stereo audio from multi-media devices (music players, radio, television etc.) and receiving broadcast audio information from public address and announcement systems. This new hearing aid profile will be developed to meet the challenging power requirements of hearing aids, which have to operate with sub-miniature batteries.
"It is important that we connect to and serve all kinds of smartphones and multimedia sound signals," said EHIMA secretary general, Soren Hougaard.
"In order to achieve that, we must define a standard everyone can implement."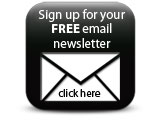 The new Bluetooth standard is expected to be rapidly adopted by consumer electronics manufacturers once it has been finalized.