New guide advises on upgrading hospital touch surfaces to antimicrobial copper
Infection Control | Patient Experience
Document helps healthcare architects and estates managers upgrade key surfaces to antimicrobial copper to bolster infection control
Antimicrobial copper surfaces make sense from a patient safety point of view
A new guide has been published providing healthcare architects and estates managers with guidance on upgrading key touch surfaces to antimicrobial copper to bolster infection control.
While the antimicrobial properties of copper have been exploited for centuries, it is only recently that the benefits of copper touch surfaces for infection control have been evaluated.
With more than 200 papers now published on laboratory and clinical research, there is still a lack of practical information in the public domain to help specifiers understand where and how to deploy copper to improve environmental hygiene in healthcare facilities.
Antimicrobial Copper: A Specifier's Guide provides simple and straightforward information on which surfaces to prioritise for upgrade, how to recognise efficacious products and where to source them.
A number of studies have identified frequently-touched surfaces as being contamination hotspots that present a risk to patients, staff and visitors, making them targets for upgrade with antimicrobial copper. These studies have informed cleaning guidance and, drawing on the experience of multidisciplinary clinical trial teams around the world and their understanding of patient, staff and visitor use of different ward environments, a table of high-risk surfaces to prioritise for upgrade has been developed. The guide emphasises that this table is just the starting point and highlights the need to involve infection control and ward staff as well as referring to routine microbiological sampling to help identify the particular hotspots for any given area.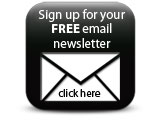 The guide provides pointers on how to specify products, stressing that they must not be painted, coated or lacquered, as this would impair efficacy. It also describes the industry stewardship scheme, which offers reassurance when sourcing products and services – specifiers can look for the Cu+ mark on products. And approved suppliers of antimicrobial copper products and services are listed in an online directory, which can be found at www.antimicrobialcopper.org. These companies have been approved under the industry stewardship scheme and adhere to strict rules which guide their understanding of the underlying technology and the way they promote, advise, and deploy it in line with existing research, regulatory and legislative requirements.
The guide is aimed at specifiers of healthcare touch surfaces such as architects and estates managers
Companies