New medical device aggregator provides critical data to enhance patient care
MedTech device aggregator launched
A new device aggregator has been launched to help deliver critical data from life-saving medical equipment in hospitals and health centres.
Lantronix's EDS-MD has been developed specifically to facilitate the secure access and management of multiple medical devices in hospitals, laboratories and other healthcare environments.
It network-enables equipment such as patient monitoring systems, glucose analysers, EKG machines, ventilators and infusion pumps, helping to deliver data ranging from routine stats to life-saving critical patient information to virtually any location, device or information system.
A key feature is galvanic isolation on all ports, which provides the highest levels of safety for connected equipment, ensuring any grounding failure or malfunction is contained to that single port and does not affect other connected devices.
Martin Poppelaars, vice president of sales at Lantronix, said: "Regulations in the medical sector are getting stronger, so we were looking to develop a product that could help health organisations to enhance safety.
"It is about saving lives and leaving nurses to do their job without having to think about technology. We take away the concerns they may have about the equipment they are dealing with. It should not be about nurses having to work out technical devices. This product helps with that and leaves them to do their jobs."
The company's vice president of product management, Mak Manesh, added: "With the average hospital using hundreds of common medical devices, there is a significant need for the medical community to rapidly embrace device connectivity solutions. Our new EDS-MD is the first flagship product designed in connection with medical customers, specifically for their niche market.
"It has been designed to solve the challenges faced by the medical industry today, which will ultimately result in improved patient care, reduced costs and increased efficiency through real-time access to data."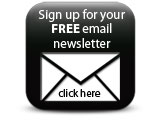 The system is already being embraced by MedTech suppliers. Ivo Milani, quality manager for medical equipment manufacturer and reseller, Moelca, said: "Our healthcare customers are under pressure to deliver high-quality patient care, which means collecting and delivering clinical data to wherever and whatever device necessary. EDS-MD should prove to be an exciting product to address these critical challenges."
Companies