New president, David Cash, leads list of appointments at BDP
Finance director, chairman of architectural profession, head of education, and head of sustainability appointed to architectural firm
David Cash has been appointed chairman of BDP
David Cash has been elected as the new chairman of architectural, engineering and design firm, BDP.
Cash began his BDP career in Preston in 1980 and has been a company director for 22 years. He was chairman of the firm's northern studios for 14 years and in 2008, when international expansion became a central element to the firm's development plan, he became the director for international development. In this role he has been instrumental in increasing BDP's presence worldwide, developing studios in India, China and the United Arab Emirates. He will continue to develop BDP internationally and will remain chairman of the MENA region.
He said of his appointment: "My role as chairman will be to give direction to the firm for the next few years. As a company we always to need to be improving and evolving in these changing times Rather than be afraid of change, we need to embrace it. If I can take BDP from being a UK-based company that does projects overseas to a world-based organisation, I would feel like I had made my mark."
Cash takes over the role from Tony McGuirk, who was chairman for six years.
Other recent appointments include Heather Wells as group finance director, taking over from John Parker; and Chris Harding, the new chairman of the architectural profession.
Harding has been with the firm for more than 20 years and worked on some of the BDP's best-known projects including the Channel Tunnel, St Peters Campus for the University of Sunderland, the Millennium Building for the All England Lawn Tennis Club, Bournemouth Public Library and several leading research centres for the University of Cambridge.
Architect Scott Mackenzie, based at the firm's Glasgow studio, has been appointed head of the education sector. He is currently working on new-build facilities for both Inverness and Kilmarnock colleges and the University of Strathclyde's Technology Innovation Centre. He is also project director for the Robert Gordon University Garthdee Campus. He joined BDP in 1999 and has been a director since 2006 and a company director since 2011.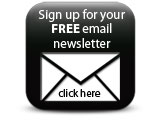 Finally, Steve Merridew has been appointed BDP's new head of sustainability. He was recently named one of Building Magazine's Top 50 Rising Sustainability Stars and joined BDP in 2008. He has a strong background in low-energy design, masterplanning and infrastructure.
Companies