New report calls for training to combat Legionella maintenance failings
Building and Design | Facilities | Infection Control
Develop Training Limited warns of need for training to prevent outbreaks of water-borne bugs in hospitals
Continuing outbreaks of Legionnaires' disease have prompted the re-issue of an indepth report by Develop Training Limited (DTL).
Although Legionella is preventable, there are nearly 6,000 cases a year across Europe, including around 350 in England and Wales, commonly manifesting in poorly-maintained air conditioning and water systems, including in sprawling hospital estates
One of the last outbreaks was at Gloucestershire Royal Hospital, where a patient was found to be infected, prompting a joint review by the trust and Public Health England.
And, in 2015, Brighton and Sussex University Hospitals NHS Foundation Trust was fined £50,000 for failing to control the growth of the deadly bug in its water systems.
The DTL report concludes that implementing modern training techniques would help to combat the maintenance failings that can allow Legionella bacteria and similar hazards to develop.
Even though the bacteria represent a clear health risk to employees and visitors; managers frequently fail to implement systems to ensure basic precautions, leaving them open to prosecution if they fail to comply with UK legislation.
The DTL whitepaper, Controlling Legionella: Training and Compliance for Air Conditioning and Water Systems Maintenance, highlights that training is essential to control water-borne hazards.
Steve Braund of DTL, said: "It is important for organisations to remain vigilant of the dangers posed by the disease and to make sure they been trained to put the proper checks in place.
"Advances in training and compliance make it easier to implement effective systems, and facilities managers and public building owners should take advantage of these."
The report highlights that modern training techniques can ensure that responsible persons are trained more effectively in the maintenance of systems than with traditional, classroom-only training.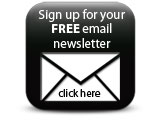 This, coupled with new competency qualifications and compliance processes, gives management flexibility over how and where training is delivered, as well as confidence that maintenance is carried out effectively and monitored properly to ensure the health and wellbeing of building users as well as compliance with legislation.