New sales and marketing director for furniture specialist, Sidhil
Graham Turner brings a wealth of experience in sales and marketing management roles within the healthcare industry
Graham Turner
Continued expansion of the product range at UK healthcare equipment manufacturer, Sidhil, combined with significant domestic and export sales growth over the past five years, has led the company to re-evaluate its current processes for bringing product to market.
Playing an important part in this development is new sales and marketing director, Graham Turner, who brings to Sidhil a wealth of experience in sales and marketing management roles within the healthcare industry.
Clive Siddall, who has held this position at Sidhil for some years and in whose capable hands the business has grown and prospered, moves to a more strategic role within the organisation as he prepares for retirement.
Trained and qualified as an electronics engineer, Turner began his career with the NHS before moving to sales with Vickers Medical, then successfully bringing to the UK market a range of Finnish products for anaesthesia and critical care. In this role he served initially as a product specialist, moving on to work as product manager and, latterly, sales and marketing manager for the brand.
From here, he joined Bison Bede as marketing manager, where his responsibilities included management of the national sales team. Sale of the company led him to leave the mobility industry to further develop his experience in pharmaceuticals with Norbrook, where he was employed as group marketing manager with overall responsibility for global strategy, marketing product through distribution channels and direct to users.
Utilising his experience, he was instrumental in the establishment of a new business developing and marketing medical and e-Learning programmes for the pharmaceutical industry. When this business was successfully sold after four years, he returned to the mobility industry as general manager of Freelift, part of the Handicare Group. With Handicare, he set up a new division selling moving and handling products into the UK, developing a sales team and building the business to increase turnover more than tenfold within three years.
He joined Sidhil in September of this year.
"Working for a flexible and innovative company like Sidhil, with all the advantages of a UK manufacturing facility, means we really can focus on making it better for the healthcare market and the people who need and use our products," he said.
"We are facing great challenges and fantastic opportunities, and I look forward to making a real contribution to one of our industry's ongoing success stories."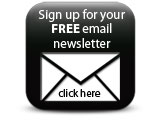 Outside work, he enjoys a range of active sports including scuba diving, hill walking, kayaking and mountaineering. He is also a qualified mountain leader.
Companies