New services meet demand for higher standards in flexible endoscope reprocessing
IHSS expands services to include a new low-temperature sterilisation process based on latest hydrogen peroxide technology
IHSS has introduced new services to meet the changing needs of the healthcare sector for flexible endoscope reprocessing.
The recent revisions to Health Technical Memorandum (HTM) 01-06, covering the decontamination of flexible endoscopes, state that certain complex devices, especially choledochoscopes, should be sterilised.
Due to their construction, this requires the use of a specialised low-temperature process as they cannot withstand traditional steam sterilisation methods.
Unfortunately, only a small number of hospitals have ready access to such low temperature facilities; consequently, hospital managers have taken a decision either to discontinue use of these instruments, or to utilise just a high-level disinfection process in contradiction of the guidelines.
Their only other option is the slow and relatively-expensive outsourced sterilisation process based on ethylene oxide (ETO) gas.
To address these issues, IHSS has expanded its services to include a new low-temperature sterilisation process, based on the latest hydrogen peroxide ( H202) technology.
This was developed for sterilising advanced medical devices, including choledochoscopes, ureteroscopes and flexible intubation endoscopes.
The process is safe, quick, cost-effective and complies fully with the latest HTM guidelines, enabling clinical teams to continue to work efficiently and safely with the latest instruments.
Under the new service, endoscopes are collected from the point of use and transported directly to IHSS' state-of-the-art reprocessing facility. Instruments are then thoroughly manually washed and then reprocessed in a fully Automated Endoscope Washer/Disinfector (AWD) in compliance with the Medical Device Directive 93/42 EEC.
They are then sterilised, using IHSS' advanced low temperature technology that guarantees compliance with BS EN ISO 13485:2012, before being returned to each clinical team using special packaging to ensure sterility is maintained right up until the point of use.
Every instrument is monitored and logged throughout the process using IHSS' advanced Track & Trace system, T-DOC, giving clinicians a fully-documented audit trail.
A further challenge for clinical teams using other flexible instruments such as nasendoscopes and laryngoscopes is to ensure consistent standards of high level disinfection. This can be difficult to achieve using manual processes – a fact that is of growing concern to hospital managers and CQC practitioners alike.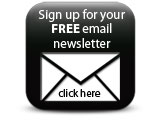 IHSS, therefore, also offers a fully-automated and compliant high-level disinfection service for all makes and types of flexible endoscopes, using the latest technology, with instruments being disinfected and vacuum packed to maintain a consistent standard of high level disinfection right up to the point when they are needed. Again, this can be achieved quickly and cost-effectively, with full traceability, to give clinical teams complete peace of mind.