New version of workforce management system launched
Webroster unveils new tool for homecare providers
Homecare providers are being targeted with the launch of the latest version of the Webroster.netonline workforce management system from Webroster.
Launched to coincide with the company's 10th birthday celebrations, Webroster.net Version 3 aims to save users in the health and social care industry time and money by negating the need for manual rosters, timesheets, mileage forms and worksheets.
Providing users with 24-hour access to all the information they need online, the new version includes a range of unique features and enhancements that make it quicker and easier to roster, manage and track staff in the field as they move between visits. These features include:
Client groups functionality allowing users greater flexibility in event management and enabling them to roster staff and service users to any part of an event
Mapping. This integrates Google Maps into the online system, allowing users a clear picture of staff and service user locations and helping them develop time-efficient runs between visits
Terminologies, allowing users to change up to 15 terms within the system according to company policy or industry variations. For example, the term 'staff' might be changed to 'carer' and the term 'client' might be changed to 'service user'
Other benefits for users include fewer clicks and more shortcuts, a reduced likelihood of eye strain, customisable fields to store additional contact or location details and more advanced search functions.
Webroster's managing director, Nigel Gittins, said: "Experience has taught us that customers are always the most important people when it comes to improving our product, which is why we have listened to as much feedback as possible over the last 10 years and made the improvements where they matter most.
"The development of Webroster.net V3 has been no different. We've made it as futureproof as possible by enhancing the core design which should also inspire confidence in homecare sector professionals looking to save money on managing their staff."
Shirley Harris, director of operations at Future Home Care, which uses the system, added: "Using Webroster.net allows our managers to spend more time managing our services and less time doing administrative tasks such as verifying time sheets. Since using Webroster we have saved eight hours a day and more than £700 per week."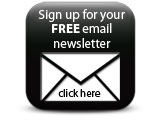 Webroster.net V3 also helps homecare providers demonstrate their commitment to continuity of care by giving service users the ability to log in and check who is scheduled to visit them. A 'panic button' function is also included, improving security and increasing peace of mind for lone workers.
Companies