New vision for Suffolk care services
Building and Design | Social Care
Northstar and Castlemeadow Group to develop extra care and dementia complex in Halesworth
NorthStar, in conjunction with the Castlemeadow Group, has been selected as the preferred care provider and developer of a cutting-edge elderly health care vision for the town of Halesworth in Suffolk.
Working in partnership with Halesworth Health and various voluntary and sporting groups, NorthStar will design and project manage the replacement of existing elderly healthcare provision to develop a rejuvenated care complex that will provide a sheltered housing scheme of 64 extra care apartments offering dementia care services, intermediate care, carer support initiatives, and an advice centre for people with life-limiting conditions.
Danny Sharpe, director at NorthStar, said: "After an eight-month selection process working with Castle Meadow Care on the designs for this innovative concept, we are incredibly happy to have been selected to deliver this vision for the future of elderly healthcare in Halesworth."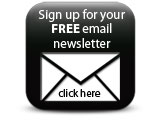 Design and planning has begun, with construction expected to start in the summer of 2016.
Companies