New year, new construction solution
Pagabo launches ground-breaking Medium Works Framework for public sector
The new framework will cover construction projects worth between £250,000-£10m
From today public-sector organisations, including NHS trusts, will have access to a new 'Medium Works Construction Framework' launched by Pagabo.
The procurement channel will deliver SME-friendly solutions for clients and partners across 73 regional areas across England, Scotland, Northern Ireland and Wales.
Social return on investment will also figure prominently whereby a positive impact is matched by the social value in monetary terms to benefit sectors such as local authority, education, health, and housing.
With a fully-supported and tailored solution, the new framework benefits are:
Project delivery and coverage to 73 regional areas
Construction projects within the range of £250,000 to £10m
SME friendly inclusive of transparent, simple, flexible and compliant procurement
Social value allocated 10% of the total award criteria
Clients supported fully through tailored and dedicated project management
Commenting on the launch, Pagabo chief executive, Simon Toplass, said: "The Medium Works Framework sits firmly within our family of construction frameworks that consider construction as a service and not just as a product.
"We constantly hear from our clients that they're not just buying a building, but they want a service that gets them to the outcomes they want.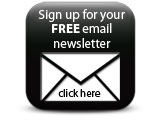 "Medium Works, like all of our frameworks, simplifies the process, but considers how the client wants to procure, their timings, speed of appointment and 'on-time' delivery."
Companies