News round-up
The latest news from the medical devices marketplace including new product launches, clinical trials, procurements and equipment warnings/recalls
Mobile unit helps save sight
EMS Healthcare has won a contract to supply a mobile unit that will help medical consultants save the sight of thousands of patients while avoiding a trip of up to 84 miles. Called Liberty Plus, the medical trailer will be the base for ophthalmology specialists in Yorkshire, treating up to 50 patients a day with neovascular age-related macular degeneration (nvARMD), a condition that causes progressive sight loss. The treatment unit will allow patients to visit their local hospital site for treatment instead of undergoing a round trip of up to 84 miles to a regional unit. The unit was commissioned by The Eye Site Clinic to deliver an injectable drug treatment to NHS patients who would otherwise rapidly go blind without it. The unit will be initially deployed at Bridlington hospital, eventually moving to other local hospitals in the East Coast area. Richard Gale, consultant ophthalmologist at York Teaching Hospital and chairman of the Eye Site Clinic, said: "There are an estimated 26,000 new cases of nvARMD a year and the demand on ophthalmology units has become overwhelming. The mobile unit will be extremely busy servicing the needs of patients requiring this vital sight-saving treatment and eventually we hope to be able to offer this mobile service to hard-pressed units throughout the country."
Vein finder technology for Birmingham A and E
SANDWELL Hospital in Birmingham has introduced a new piece of equipment which is reducing patient discomfort and speeding up diagnosis and treatment. The Accuvein vein finder was obtained after A&E sister, Natasha Whiston-Grice, wrote to the hospital's League of Friends. The charity agreed to donate the £3,500 needed to purchase the piece of kit, which enables clinical staff to find veins more easily and quickly in patients. Since its introduction it has been used, on average, six times a day. Sister Whiston-Grice said: "It makes the experience better for patients and is very beneficial in a critical situation because it speeds up the process of giving emergency drugs and pain relief." The gadget works by shining an infrared light onto the skin and highlighting the haemoglobin in the blood. This makes it easier for a clinician to identify a suitable vein for injection and minimises discomfort for patients. "It can be potentially lifesaving, so a big thank you to the League of Friends," Sister Whiston-Grice added.
Growth plan for Scottish telecare sector
TEN million pounds is to be invested over four years to improve care by growing the Scottish telehealthcare sector. The boost, jointly announced by the Scottish Government and the Technology Strategy Board, will show how new technologies and innovative services can help to improve the quality of life of, and support independent living for, older people and people living with long-term conditions. The Scottish Assisted Living Demonstrator programme will involve at least 10,000 people. Health Secretary, Nicola Sturgeon, said: "Supporting people to live independently at home is a key priority. It is what older people have consistently said they want and we know it is generally better for people's health to remain at home wherever that's possible." The key objective behind the scheme is to help break down the barrier between new healthcare technology and the implementation and use of the technology in the public sector. It will also show how cost savings could be made alongside the provision of improved health benefits for both public and private provision, while opening new markets in social innovation, service innovation and wellness.
Smallest-ever hearing aid unveiled
SIEMENS Hearing Instruments has launched its smallest-ever hearing device, which can be inserted so far into the auditory canal that it is practically invisible from the outside. Made individually for each wearer, the iMini features Siemens BestSound technology for greater hearing comfort even in difficult noise environments. Most people with hearing impairment request instruments that are as small and discreet as possible and this is why we have developed the iMini," said Nicola Webster of Siemens Hearing Instruments. "Siemens has been offering in-the-ear hearing instruments for the past 45 years, but the iMini is our smallest model yet and is custom fit to deliver better hearing, improved sound comfort and increased individuality."
TF3 wins telemonitoring contract
THE TF3 consortium has been chosen to provide a remote telemonitoring service in Northern. Delivered by the consortium made up of Tunstall Healthcare, Fold Housing Association and S3 Group, the managed service will support in excess of 8000 patients. TF3 will begin implementing services from March 2011 for people with heart or respiratory conditions, diabetes and those who have had a stroke after winning the contract from the European Centre for Connected Health at the Public Health Agency of Northern Ireland. Health Minister, Michael McGimpsey, said: "The demographic and budget pressures we face mean that the health service is going to have to find new and better ways to ensure that we continue to provide a high-quality service. There is no doubt that remote telemonitoring is a prime example of the innovation that will be required." Dr Eddie Rooney from the Public Health Agency added: "The use of this technology will give people more information, and hence control, over their health while supporting them to live independently in their own homes for longer. Families and carers will also benefit from the reassurance that chronic health conditions are being closely monitored on an ongoing basis."
Berkshire PCT rolls out telecare solution
NHS Berkshire West is placing 25 remote telecare monitoring systems in patients' homes as part of a six-month pilot to improve the self management of heart conditions. The units check pulse, blood pressure, weight and blood oxygen levels before talking the patients through a series of health questions. The systems have been commissioned by the PCT's cardiovascular services team. Manager, Ian Waddell, said: "This equipment means nurses can monitor a patient's condition very closely and if there is a decline prompt measures can be taken to stabilise them. This will allow people to manage their own condition at home and at work, increasing their confidence and giving them a better quality of life." The equipment uses Bluetooth technology to transmit the information down a landline to a nursing team, enabling them to review a patient's treatment daily. Twyford-based Brian Cleaver, who had his first heart attack 30 years ago at the age of 41, was the first to receive a unit. He said: 'The system is easy to use and takes up hardly any space. It's very reassuring to know the team is able to keep such a close watch on me." The initiative was funded by a £65,000 grant from NHS South Central Strategic Health Authority's Regional Innovation Fund.
ALSO IN THE NEWS: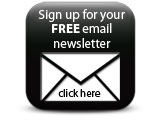 The Technology Strategy Board is launching a Grant for Research and Development scheme, which will support small and medium-sized companies across the UK that want to carry out research and development generating new and innovative products and services…