Nook donates wellbeing seating pods to five NHS hospitals
Building and Design | Patient Experience
Relaxation pods provide frontline NHS workers with a place to sit and unwind
Nook pods are helping NHS staff to unwind as they battle an increase in patients due to coronavirus
Furniture design business, Nook, has delivered its acoustic, comforting Nook seating pods for free to five hospitals across the UK to offer hardworking frontline NHS staff a place to recharge, refocus and recuperate during tiring shifts.
Nook pods are specifically designed to create a sense of calm and wellbeing through clever acoustics and intelligent design and are typically used as havens of quiet in open-plan offices or at large conferences and events.
However, due to the postponement of business events and the temporary closure of workspaces, the company has a number of pods available which it is providing for free to NHS sites throughout the UK which are battling with high patient numbers during the coronavirus outbreak.
It's important that we take care of these incredible people and vital workers and that they know they are valued and have the respect of the nation
The Nook pods – which have so far been sent to support staff at Savernake Hospital in Marlborough, Warminster, Chippenham and Trowbridge community hospitals, and to Liverpool Heart & Chest Hospital – were delivered free of charge by Nook delivery partner, PlusCrates.
They are on sturdy, lockable castors, which enable them to be easily wheeled to the most-useful and appropriate location at any site, or moved around to adapt to various uses over time.
Hanna Mansell, head of people at Wiltshire Health and Care, who was responsible for overseeing the placements across four Wiltshire sites, said: "We're so grateful to Nook for providing us with these pods. They're proving very popular among staff during busy shifts as a place to chill out for a few moments and take some quiet time.
"The wellbeing of staff is very important – particularly at this time – and the Nooks are going to play an important role."
David O'Coimin, chief executive of Nook, adds: "The very origin of Nook centres on wellbeing. We designed them to be havens of calm for introverts and those on the spectrum.
"Right now, NHS nurses and other medical staff are being rushed off their feet, and we just wanted to offer any help we could.
"We hope our pods can provide a place to sit, relax and recharge – even a mindful five minutes amongst the hustle of the frontline.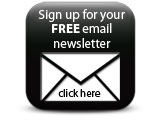 "It's important that we take care of these incredible people and vital workers and that they know they are valued and have the respect of the nation."
Companies