Nuffield Health installs diagnostic ultrasound system
HD solution to enhance image-guided injections and musculoskeletal diagnostics
Nuffield Health\'s Exeter Hospital has installed an ACUSON S2000 from Siemens Healthcare
Image-guided injections and musculoskeletal diagnostics are improving at Nuffield Health's Exeter Hospital following the installation of an ACUSON S2000 diagnostic ultrasound system.
The equipment, from Siemens Healthcare, can be used on adults or children, providing 2D doppler and 3D/4D imaging.
The system features high-density element array transducers, improving image resolution and allowing clinicians to distinguish fine tissue detail. It is also ergonomically designed for use whether seated or standing.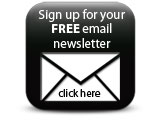 "The new ACUSON S2000 replaced an old system at the hospital and staff have noticed an improvement in the image resolution already," said Andrew Redfern, a radiologist at the hospital. "The improved image clarity will greatly benefit patients receiving image-guided injections or diagnostic musculoskeletal procedures."
Companies