On-demand healthcare app has major success in crowdfunding campaign
Qure 'doctor-to-your-door' app meets 94% of fundraising target to deliver more-convenient primary care services
New healthcare start-up, Qure, has received major success from a recent equity crowdfunding campaign with Seedrs.
The company raised £940,000 in just under two weeks - 94% of its target - demonstrating the appetite for a flexible, on-demand health service.
Primarily self-funded, Qure is an on-demand healthcare app that delivers a doctor to your door at an affordable price.
The service currently has over 400 practitioners registered, utilising the exceptional pool of doctors from GP surgeries and hospitals across London, including Guy's, St. Thomas', Chelsea and Westminster, and King's College.
Qure provides a health service that is up to 40% cheaper than existing private healthcare and offers flexible appointments at a time and location to suit the patient, rather than the practitioner.
Due to rising demand, Qure recently expanded its reach from Clapham to cover Central and South West London, but with the aid of the funding it hopes to broaden its reach even further.
Charlie Harington, founder at Qure, said: "We believe that there is a real opportunity for rapid growth in a market with few established competitors.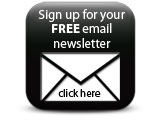 "Investment as a result of our crowdfunding campaign will allow us to capitalise on this opportunity by building consumer awareness, as well as bring our development capabilities in-house, which will ensure we focus on improving our product every day."
Companies