One Partnership to connect health, care and housing in the North West
Collaboration to work together to reduce existing pressures in the system and giving patients more choice
A new partnership that aims to connect health, care and housing in the North West by driving efficiencies across the NHS and local authorities has been launched.
The collaboration, One Partnership, combines the expertise of Eric Wright Health and Care and brings together three NHS LIFT companies - East Lancashire Building Partnerships (East Lancashire and Blackburn with Darwen), Foundation for Life (Ashton, Wigan and Leigh) and BRAHM (Bolton & Heywood and Middleton & Rochdale).
Established between 2003 and 2007, these organisations have delivered more than 28 new health centres, GP surgeries, community hospitals and leisure facilities for local communities.
LIFT companies are public/private sector partnerships 40% owned by Community Health Partnerships that work across the UK to improve and integrate health and care services across the primary and community estate.
In the North West, One Partnership will work with local authorities and the NHS to shape joint solutions that meet the changing healthcare landscape. This includes developing solutions to address issues such as reducing hospital stays and minimising re-admissions.
This will be achieved through a range of initiatives including extra care and specialised housing models with the aim of decreasing existing pressures in the system and giving patients more choice.
Christine Winstanley, director at Eric Wright Health and Care, said: "Having worked with clinical commissioning groups (CCGs) and local authorities within this landscape for a number of years through the LIFT companies, we understand the complexities around procurement, commissioning and estates management and have been working with partner agencies to devise long-term property and accommodation solutions.
"By developing estates strategies, we can support service redesign, implement new models of care and work to maximise utilisation. One Partnership will drive more-durable and flexible solutions that will enable people to get the care they need in a suitable environment – whether that be through supported living, extra care or other property or accommodation solutions."
Dr Sarah Raper, executive director at Community Health Partnerships, added: "The NHS Five Year Forward View set out a future that dissolves the classic divides between family doctors and hospitals, physical and mental health and health and social care.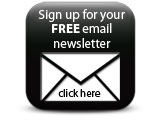 "I'm pleased to welcome this new collaboration and I am confident that One Partnership will work to connect health, social care and housing across the North West in order to provide estate solutions that will make a real difference to the way that care is delivered for local communities."