Paediatric diabetes software deployed at new London trust
Hicom web-based technology provides comprehensive EHR for children with diabetes
Services for young people with diabetes living in London were given a boost this week with the selection of a new care management data and communication solution by the newly-created Barts Health NHS Trust.
The organisation, which combines the Royal London Hospital, Newham University Hospital and Whipps Cross University Hospital, has selected Twinkle.NET, a web-based paediatric diabetes care management solution from Hicom.
As the application is Microsoft.net-based it can be accessed securely from anywhere within the hospital using conventional web browsers, meaning there is no need to install software onto individual PCs. The system also includes a comprehensive diabetes-related electronic health record tailored to the needs of paediatric specialists as well as administrative and audit tools.
Dr Jeremy Allgrove, consultant paediatric endocrinologist at the Royal London Hospital, said: "I have been involved with Hicom and the development of the Twinkle system since 1989 when it was recognised that healthcare providers required a system that was specifically tailored to the treatment of children with diabetes. Over the years there have been a number of developments and improvements made to the system and it is fantastic to see a .NET version that will bring a number of benefits to both the Royal London Hospital and others nationwide."
A main benefit of the system is that it is clinicians can update and view patients' details in real-time, meaning all patient care can be easily tracked and audits can be completed quickly and effectively."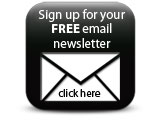 Dr Allgrove said: "When speaking with hospitals we found that staff often had problems collating and collecting paediatric diabetes data because the hospital didn't have the correct software, or weren't allowed to have it by the IT department. However, with Twinkle.NET we are able to overcome these issues as the system is browser-based and so requires no installation on the hospital's IT network. This means a greater number of hospitals will now be able to use it and provide more children with the high-quality diabetes care they need."
Companies