Partners chosen to deliver new hospital for Dumfries and Galloway
Laing O'Rourke leads consortium picked to design and build new £200m district general hospital
NHS Dumfries and Galloway has officially announced plans for its new district general hospital project, introducing its preferred bidder, Highwood Health.
A consortium of Laing O'Rourke and Aberdeen UK Infrastructure Partners, Highwood Health will deliver the £200m project , which has been designed by Ryder Architecture in collaboration with NBBJ.
The proposed 60,000sq m scheme will replace Dumfries and Galloway Royal Infirmary and will include 340 beds, daycase and inpatient surgical suites, an emergency care centre, ambulatory care centre, and specialist oncology, maternity and paediatric facilities.
Highwood Health and NHS Dumfries and Galloway will now work to achieve financial close by early next year, with completion of the hospital expected in 2017.
The building form and materials have been developed to reflect the rural setting and to optimise views and natural daylight. The external realm, including extensive landscaped gardens, gives clarity to the visitor, provides an attractive setting for staff to work in, and delivers a healing, therapeutic environment for patients.
The interior design strategy continues this theme by defining and unifying a hierarchy of spaces, each with their own needs, and achieves clear and intuitive wayfinding throughout the building.
Paul Bell, a partner at Ryder Architecture, said "This significant win builds on our extensive work in the healthcare sector. We are extremely excited to develop our vision to create a first-class building capable of providing the very best patient and staff experience with the very latest in technology and scientific innovation."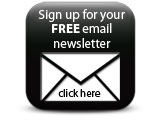 Jane McElroy, principal at NBBJ and lead clinical designer for the new hospital, added: "This design will provide an uplifting, therapeutic and person centred environment for patients, staff and visitors as well as a high-quality setting for the delivery of effective clinical care."