Partnership working increases space utilisation
Better estates usage leads to savings of £273,000 a year
Brierley Hill Health and Social Centre
Successful partnership working at Brierley Hill Health and Social Care Centre has led to a 273sq m reduction in void space, resulting in system savings of £273,000 a year.
Led by Community Health Partnerships (CHP), Dudley CCG and LIFTCo Dudley Infracare LIFT have successfully worked together to reconfigure space on the second floor to provide extended accommodation for the CCG.
A new flexible bookable suite has also been created on the third floor, suitable for a variety of usages.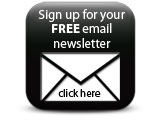 The extended space has allowed the CCG to house a bigger centralised team within the centre. This supports the organisation's work to develop a Multispecialty Community Provider (MCP) Vanguard, which supports new ways of working to deliver a network of integrated, GP-led providers across health and social care.