Patient data: the catalyst to raising standards in healthcare
Based on the findings of a recently released whitepaper, 'Healthcare Information Management Transformation: The Role of Next-Generation Clinical Archives', Massimilliano Claps, Associate VP of IDC EMEA Health Insights, highlights how improved management of patient data is the catalyst to raising standards in healthcare. IDC's research highlights the importance of integrated and personalised healthcare systems in delivering joined up and patient-centric care
Integrated and secure access to data and applications was deemed the second most important healthcare business initiative
In the face of an ageing population increasingly affected by chronic diseases, together with budget constraints and tighter regulatory compliance, the need for reform in the healthcare market is clear. In particular, new technologies such as mobile health apps and wearable devices lead both patients and clinical professionals to expect, and indeed demand, more collaborative and information-rich experiences.
IDC's 2015 survey of 175 healthcare IT executives in Europe revealed that 'integrated and secure access to data and applications' was the second most important business initiative in terms of how much it is leading healthcare providers' agenda for 2016, exceeded only by 'security and data protection' and on a par with 'patient experience and satisfaction enhancement'.1
To drive transformation and raise standards in healthcare, institutions must examine how they store, access and utilise the enormous amount of critical information available to them. Healthcare data is one of the fastest-growing segments in the digital universe, growing at 48% a year through 2020.2
While this is an obvious challenge for the market, it also presents a huge opportunity for healthcare organisations. By reassessing how the plethora of patient data is used, there is real potential to improve quality of care and enhance the patient experience, allowing for early detection, diagnosis, treatment, and even prevention, of diseases and illness that could ultimately help to save lives.
By reassessing how the plethora of patient data is used, there is real potential to improve quality of care
To achieve a 360-degree patient view, institutions must address the exponential growth in healthcare data, the current lack of technical interoperability and complex governance. With as much as 80% of data growth driven by unstructured data, including medical images, nursing notes, digital pathology and remote patient monitoring devices and wearables, the need for more joined up thinking is clear.
In recognition of this, healthcare organisations are beginning to move away from traditional, departmental applications that effectively create data silos, towards a truly integrated and personalised service delivery across the wider healthcare economy. This integration and personalisation of services along the healthcare value chain make resource allocation and treatment more appropriate and, in turn, improve the quality and the financial sustainability of healthcare.
Emergence of the Application Independent Clinical Archive
With plans for a paperless NHS by 2020 (although there are now talks of a revised deadline of 2023), the ability to access securely and analyse electronic data throughout the patient journey is more important than ever, driving demand for a new generation of archiving and data management technology that is truly hardware and application independent and interoperable. At IDC, we call this new technology 'Application Independent Clinical Archive' (AICA).
The ability to access securely and analyse electronic data throughout the patient journey is more important than ever
Solution providers, such as BridgeHead Software, are leading the way in providing healthcare organisations with an enterprise-wide solution to store, protect and share all manner of patient information across the care continuum. BridgeHead's Independent Clinical Archive, HealthStore, provides a next-generation VNA solution, offering end-to-end healthcare content management that is both application independent and storage agnostic.
When choosing the most effective prevention, treatment and care plans for individual patients or segments of the population, healthcare providers require records that provide a comprehensive and clinically relevant view of information and patient interactions.
In future, these healthcare systems will need to connect hospitals, community and primary care organisations to make information the connective tissue of the healthcare ecosystem. Solutions like BridgeHead's HealthStore enable clinicians to gain access to that all-important patient information when and where they need it at the point of care.
All key decision makers, from CIOs and CFOs to chief medical and nursing officers, need to support the transformation of information management strategies. This includes information from the provider's enterprise information systems, data from the extended care ecosystem of organisations involved in patient care and, in the not too distant future, patient-generated data from medical devices, fitness trackers and mobile applications.
Growing demand for a 360-degree patient view will no doubt drive improved information access, regardless of the format or application of that information, or where it originated. The ability to use and share patient data in a way that is contextually relevant for clinical professionals, administrators, and indeed patients themselves, is key. Institutions must invest in future-proof technology for the collaborative collection and management of patient data if we are to raise standards in healthcare and meet the demands of a rapidly evolving market.
To access the full report visit: www.bridgeheadsoftware.com/project/idc-whitepaper-role-next-generation-clinical-archive/.
References
1. IDC Health Insights: Business Strategy: A European View on the Worldwide Healthcare 2016 Predictions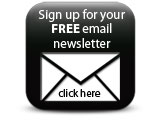 2. EMC, Digital Universe Driving Data Growth in Healthcare report
Companies